Profiles in Success: Stories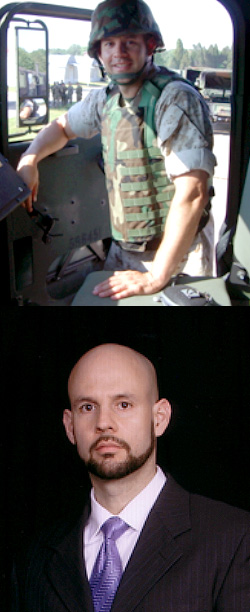 Joseph Gamez
Metropolitan Transit Authority
A Fordham vet, Joseph served in the Marines from 1988-2008 where he did everything from repairing and maintaining vehicles, equipment, & training personnel, hazardous material and waste management to being a combat tactics instructor (for enlisted), road master (tactical vehicle police), marksman, and sexual assault unit victim advocate.
Values such as "unselfishness, dependability, and commitment" and intangible skills such as "taking initiative, decisiveness, and judgment " learned in the Marines "simplified my transition into civilian employment," Joseph said. "Having grown up fatherless in a tough, gang-oriented neighborhood in Queens, the military provided the structure and training I needed to be a productive member of society. I learned how to become a man while in the service."
He developed technical skills including: automotive troubleshooting and repair, maintenance management, personnel management, instructor technique, training management, and team building, with a special emphasis on TEAM BUILDING.
How Edge4vets Mentors Helped Me
"The Edge4Vets program provided a forum that allowed me to appreciate how much the military had invested in me. This bolstered my confidence and helped me realize my value as an employee. It also helped me to effectively write my resume with accomplishments that I had been overlooking but are real and are marketable and could give me an edge when looking for a job."
How Joseph Is Using His Military Skills In Civilian Life
Joseph is a Superintendent for the Metropolitan Transportation Authority where he manages 28 supervisors located throughout the five boroughs – giving him a chance to apply his "team-building" skill. Within a month of starting he was selected to be a bus maintenance instructor, and one year later was selected to manage the Depot Training Supervisors (the best instructors in MTA.) "The same way I served my country, I now serve the citizens of NYC through the MTA. I'm a better husband, father, friend, family member, and overall citizen" because of the values of dependability, unselfishness, integrity and commitment I learned in the Marines."