GET STARTED NOW with Edge4Vets
Let us help you START NOW to land a job!
---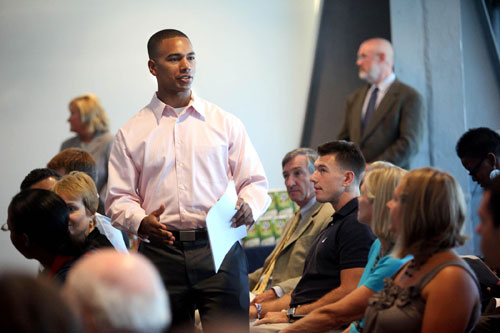 Would you like Edge4Vets to help you "Get Started Now" on your job search – even before the workshop begins? Once you REGISTER for an Edge4Vets workshop we'll share your contact info with HR reps at our partner companies.
Here's how to "Get Started Now:"
Once you've done that, fill out the GET STARTED NOW form, see the link below. That will give us an idea of the kind of job you're looking for and your area of career interest.
We'll share your information with reps our partner companies. THESE are the decision-makers, so your contact information will be available to HR reps who may wish to contact you BEFORE the Edge4Vets workshop.
ALSO, we'll give local vet organizations an opportunity to view the data. That way vet support groups can reach out to you as well to facilitate connection-making for you with our partner companies - before the workshop begins.
As time for the Edge4Vets workshop draws near, we'll send you an UPDATE, including confirming the workshop location, how to get there, where to park, etc. At the workshop, you will have a chance to MEET with HR reps from our partner companies in person. They'll work with you in small-group discussion sessions (as you saw in the Edge4Vets video) to help you MATCH your skills and interests to jobs at their companies - and line up interviews.
The WORKSHOP is the "centerpiece" of our program to help you gain an "edge" to get hired for a job that can lead to a career...
But GET STARTED NOW "jump starts" that process and creates an opportunity for you and our partner employers to CONNECT before the workshop – and get on a pathway to success. REGISTER HERE - let us help you get started now to gain your "edge" in the jobs marketplace!